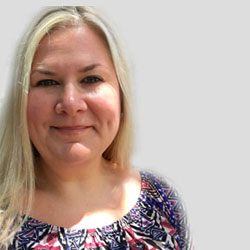 Marian B. Kalvert
"You find peace not by rearranging the circumstances of your life, but by realizing who you are at the deepest level." ― Eckhart Tolle
Marian is a licensed Psychotherapist with a Masters of Education in Professional Counseling from The University of Georgia. Prior to practicing as a therapist, she was a Professional Counselor for Gwinnett County Public Schools.
Marian believes, no matter what challenges life brings, we all possess inner strengths from which we can pull and build upon to once again achieve the balance that is so necessary in life. She has firm faith in the idea that everyone needs help to find those strengths. Her goal and purpose is to help you do just that. In therapy, she will meet you where you are and help you navigate your current circumstances. Together you will explore your history, patterns of behavior, thought processes, and relationships that have brought you to this current space in life. Through the therapeutic relationship, she will help you find your path back to balance.
In addition to Psychodynamic Therapy, Marian uses Mindfulness techniques so her clients can take home with them a skill set they can use anytime they feel the need to reduce stress and re-establish peace and calm within.
Fees: Private Pay Only, Sliding Scale Available. Current Availability: Mondays, Tuesdays, WednesdaysServices: Individual Psychotherapy, Couples Therapy, Family Therapy, Group Therapy
Marian B. Kalvert
L.A.P.C.
M.Ed. Professional Counseling, 2012
University of Georgia
B.A. Sociology, 2008
University of Georgia
Certifications: National Certified Counselor (NCC)